Recovery Gear at OKoffroad.com
Xtreme Duty Recovery Bridle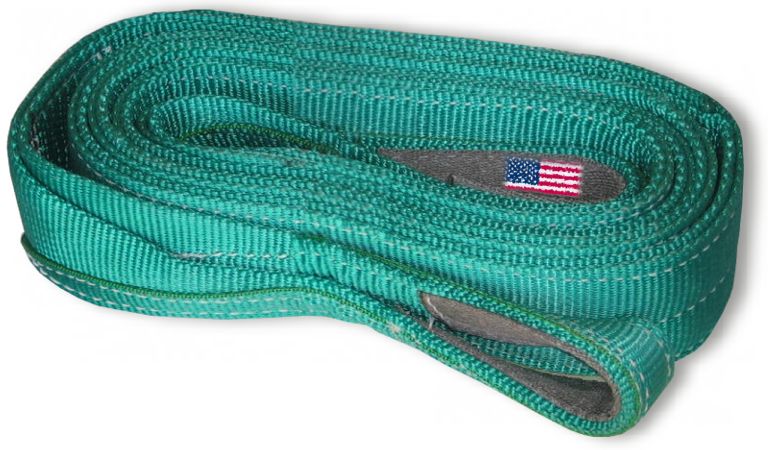 (click image for large view)



Use a recovery bridle to conduct a recovery by connecting the bridle to both recovery points on the front (or back) of the stuck vehicle. Then connect your recovery strap or recovery kinetic rope to the bridle. This ensures a tug with equal force on both sides of the vehicle's frame thus preventing 'diamonding' the frame by pulling only from one side.

We now offer OKOR Xtreme Duty double-layered Recovery Bridles in bright green color. Choose from 10' or 8' extra-long or standard 6'. These double-ply bridle straps are stronger than other single-ply straps. U.S. made with durable full-chafed loops engineered for heavy-duty applications and the highest quality.



2" wide x 10' long. 32,000 lb. MBS.


3" wide x 10' or 8' or 6' long. 46,500 lb. MBS.


Double-layered for extra stength.


Full chafe guards with folded & stitched loops on each end.
U.S. SHIPMENTS (CONTINENTAL U.S.)
---
---
>>> Click Here for OKOR MEGA Recovery Straps <<<
---
---

Mega D-Ring Shackles
Our Mega D-Ring Shackles are for large vehicle recovery.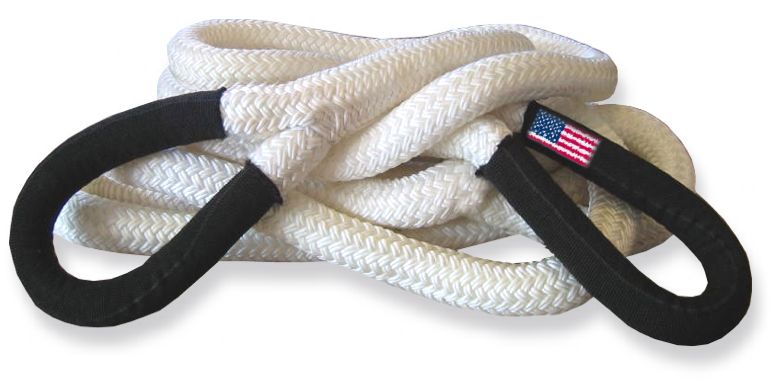 Mega Kinetic Ropes


For recovery of large vehicles. Our Mega Kinetic Recovery Ropes are used by U.S. Fire Departments, & U.S. Armed Forces.





Re-Sellers Welcome


We are exclusive distributors for many of our listed products. We offer volume discounts, or drop-ship set-ups to retailers of 4x4 accessories and recovery gear.

Disclaimer. Please read: The effectiveness of this equipment is directly related to the manner in which it is installed, used (for off-road use only), and/or maintained. Proper installation, use and maintenance is solely the responsibility of the installer/user, and will not be assumed by OKoffroad.com.