.
NEWS 'N VIEWS


When Daimler Chrysler launched the Jeep Wrangler they sold every unit they produced. In fact there was a waiting period to get one.
Got a Rubicon? We'd like to know how you like your Jeep.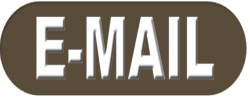 Visitors' Rubicons
>>> 4-Door Rubi! <<<
>>> My Rubi! <<<
>>> SoCal Rubi! <<<
>>> Diego's Rubi! <<<
.