Electrical at OKoffroad.com
Heavy-Duty Jumper Cables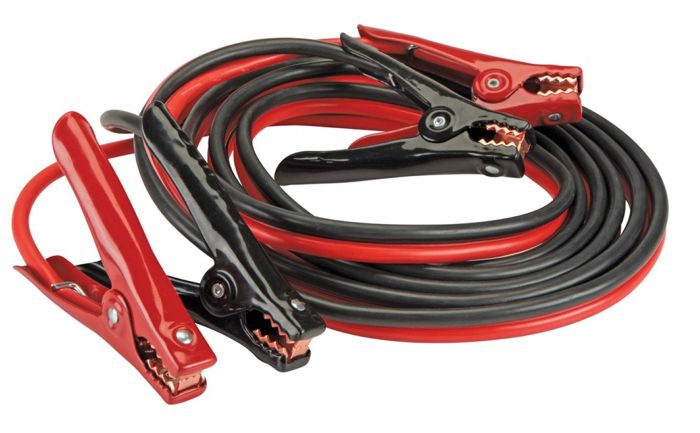 (click image for large view)



Go Prepared! Professional jumper cables (booster cables). Unlike cheaper jumper cables, the handles won't twist or slip off, and the teeth remain sharp and grip well. Perfect for any emergency. Our jumper cables, are extra-long for convenient use, allowing use for the stopped vehicle in front. Fits Top & Side Mount Battery Posts.

Note: Gauge: Jumper cable ranges vary from 2 gauge to 12 gauge. Based on the scale, the 2 gauge is the heaviest duty model, while the 12 is a light-duty option.Remember the lower the number the better. Thick cables carry more electricity, allowing you to jump the battery faster.



Two sizes Available.


16 ft. 6 Gauge.


20 ft. 4 Gauge.


Heavy-duty clamps.


Glow-in-the-dark polarity labels.


Ergonomic handles.


Insulation flexible to -40 F.

Don't just throw those cables in the back! Store them carefully in our handy storage bag, and they'll be there for you when you need them. Holds lots more too.
U.S. SHIPMENTS (CONTINENTAL U.S.)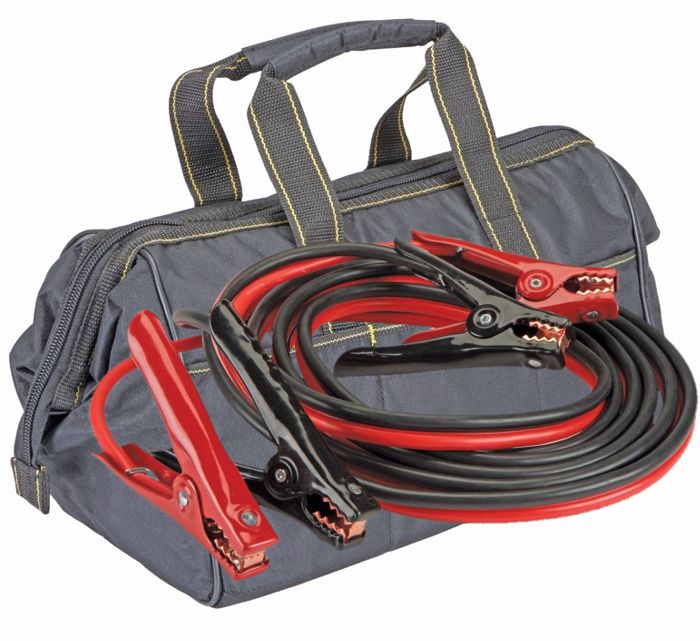 (click image for large view)





Re-Sellers Welcome


We are exclusive distributors for many of our listed products. We offer volume discounts, or drop-ship set-ups to retailers of 4x4 accessories and recovery gear.

Disclaimer. Please read: The effectiveness of this equipment is directly related to the manner in which it is installed, used (for off-road use only), and/or maintained. Proper installation, use and maintenance is solely the responsibility of the installer/user, and will not be assumed by OKoffroad.com.