Survival Gear at OKoffroad.com

Mag-LokŪ Offroader's Shovel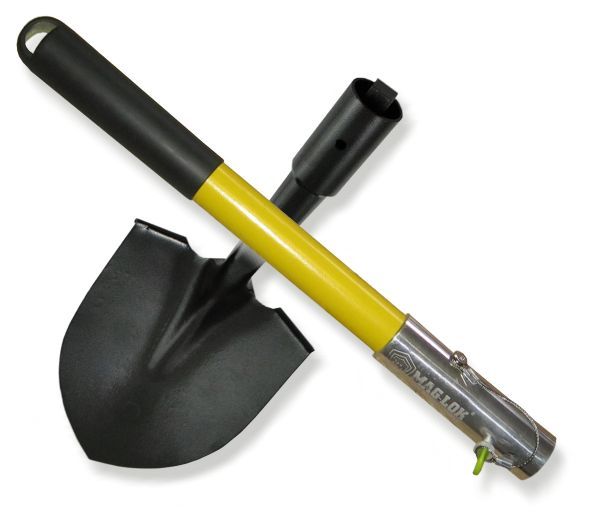 (click images for large view)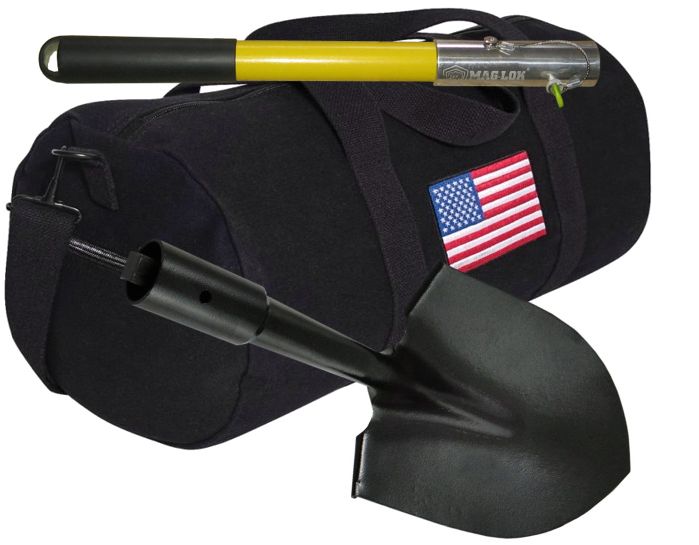 Mag-Lok's System of Connectable and Interchangeable Tools is revolutionizing the tool industry. Specifically designed and built to last with the patented Mag-LokGrip connector, all Mag-Lok Tools and their respective components are interchangeable and replaceable.

From the highly popular Offroader's Tool Kit, OKoffroad is offering the offroader's Round Point 16g Shovel separately here for the avid off-roader/camper who ventures far off the beaten path.

Never be caught unprepared in a recovery or survival situation. The Mag-LokŪ Offroader's Round Point 16g Shovel stores easily (Heavy-duty Carry Bag - optional), and is of rugged construction allowing 'real-world' wilderness usage.



Mag-LokŪ Offroader's Shovel features:

Heavy duty steel construction.


14" Heavy-duty handle.


Round Point 16g Shovel.


Shovel is full-size (17" from tip to top).


31" overall length.


Heavy-duty Carry Bag - optional.


Patented Mag-LokGrip connector.


MADE IN THE U.S.

LIFTETIME WARRANTY!
U.S. SHIPMENTS (CONTINENTAL U.S. ONLY)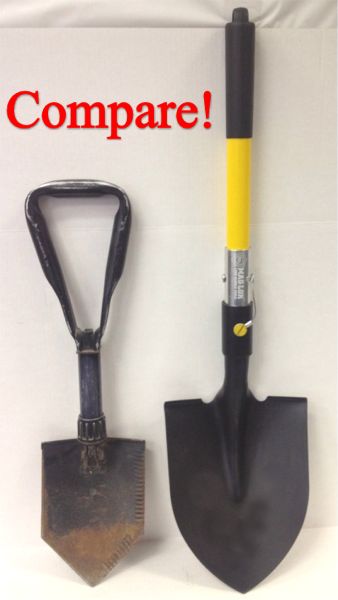 (click image for large view)

Lifetime Warranty
This warranty applies only to the original purchaser from the original retailer. This warranty does not apply to normal wear and tear. Damage to the product caused by misuse, abuse, neglect, unauthorized modification or repair, or use other than listed is not covered by this warranty. Rust, corrosion and normal wear are expressly not covered.
Mag-LokŪ Offroader's Accessories
Order Mag-LokŪ Offroader's Accessories
>>> HERE<<<

Click on images for large view)




BYO Mag-LokŪ Tool Kit
>>> Build Your Own <<<

.


Mini Axe Set


Of heavy steel contruction, this five in one tool, is a highly useful go-anywhere easy-to-handle mini axe-set.
---
---
Disclaimer. Please read: The effectiveness of this equipment is directly related to the manner in which it is installed, used, and/or maintained. Proper installation, use and maintenance is solely the responsibility of the installer/user, and will not be assumed by OKoffroad.com.
---
---