Recovery Gear at OKoffroad.com
Weld-on Bumper Shackle Mounts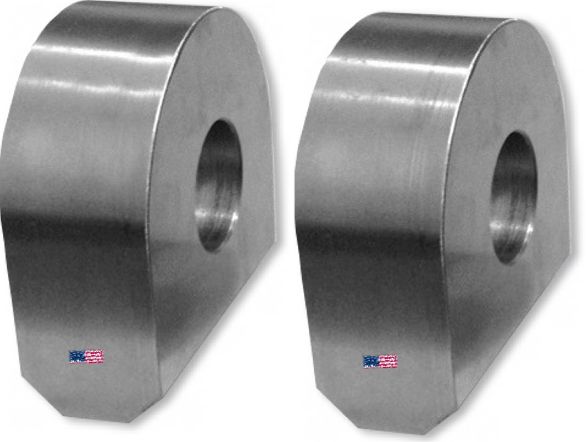 (click image for large view)


Now you can build your own Xtreme-duty bumper shackle mounts welded directly to your custom off-road bumper. Cut to fit perfectly any standard 4x4 3/4" D-shackle. Chamfered at the base for good weld penetration. Note: Use only on a well-made steel bumper. We recommend all welding to be carried out by a professional.



Sold in pairs or singles.


Ready-to-weld finish.


Fits our 3/4" D-shackles.


D-shackles sold separately.


U.S. SHIPMENTS - LOWER 48
$49.95 (Pair)
$26.95 (Single)
Re-Sellers Welcome
We are exclusive distributors for many of our listed products. We offer volume discounts, or drop-ship set-ups to retailers of 4x4 accessories and recovery gear.
Ask us about bulk ordering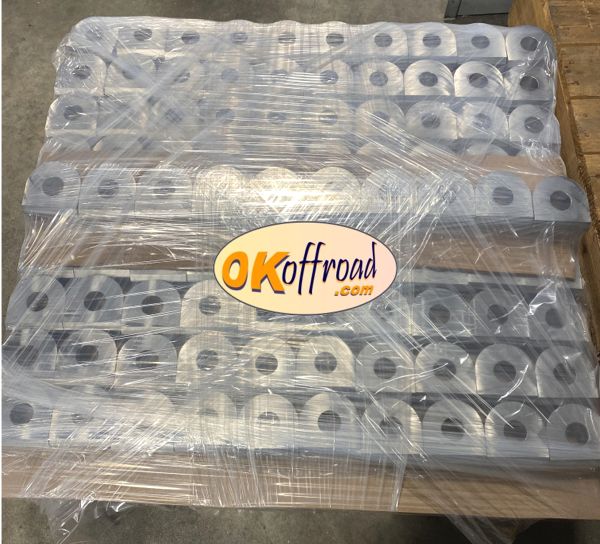 Disclaimer. Please read: The effectiveness of this equipment is directly related to the manner in which it is installed, used (for off-road use only), and/or maintained. Proper installation, use and maintenance is solely the responsibility of the installer/user, and will not be assumed by OKoffroad.com.