Recovery Gear at OKoffroad.com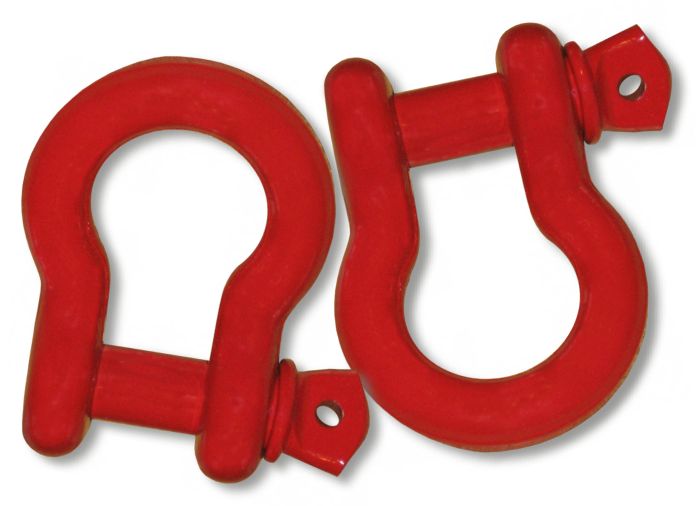 Powdercoated D-Ring Shackles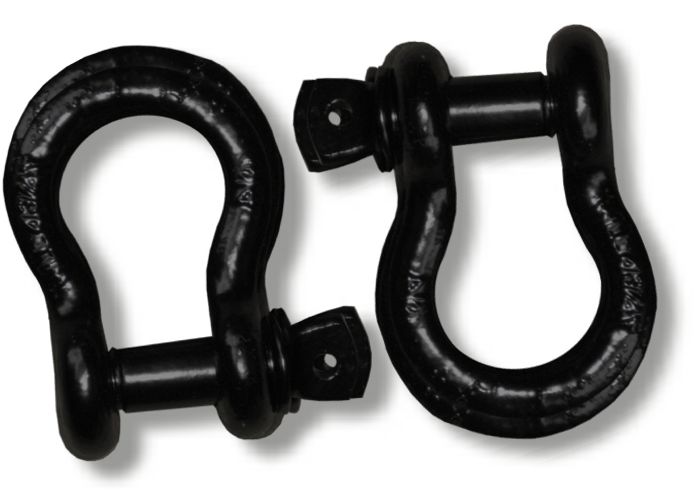 (click images for large view)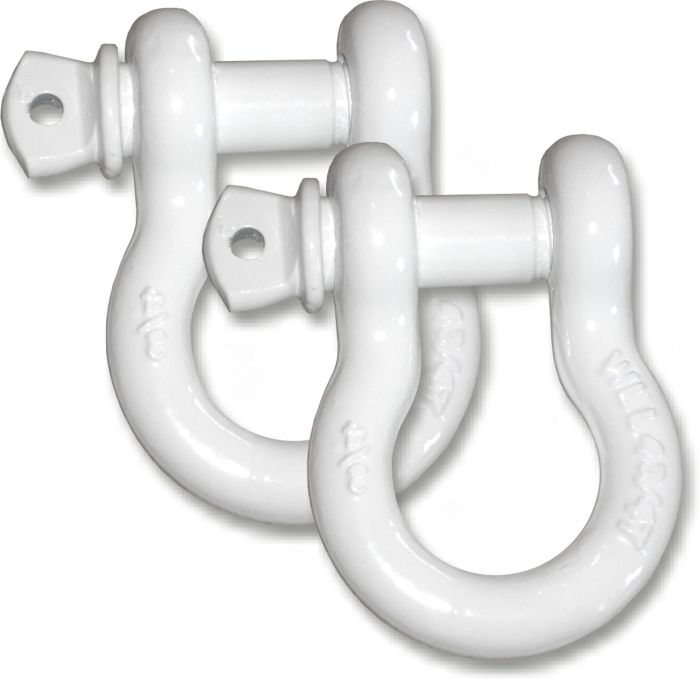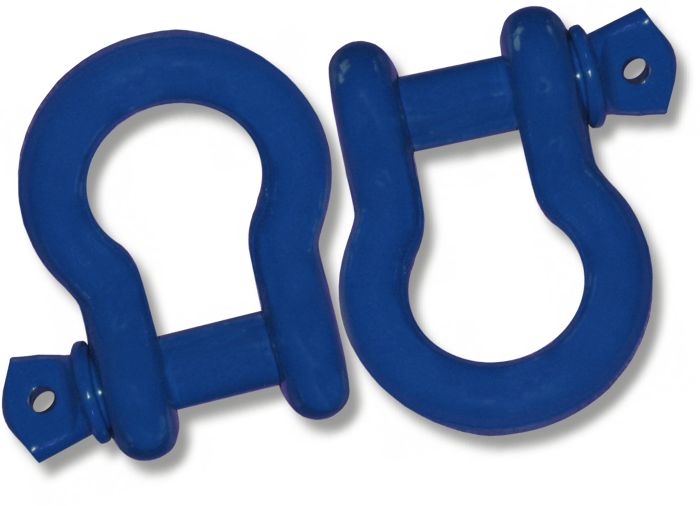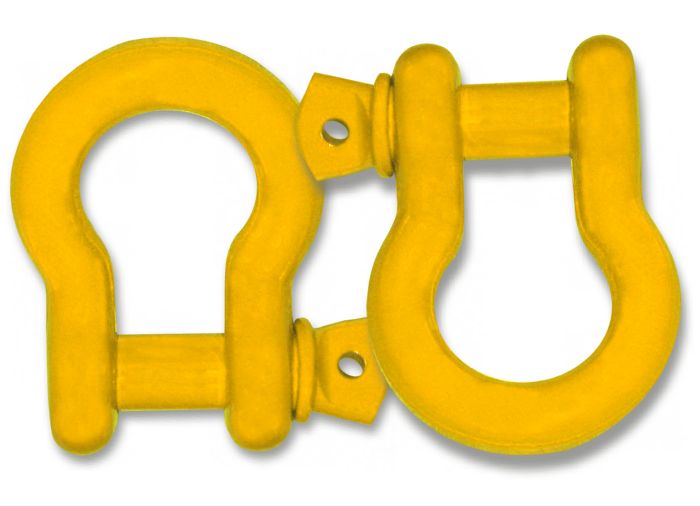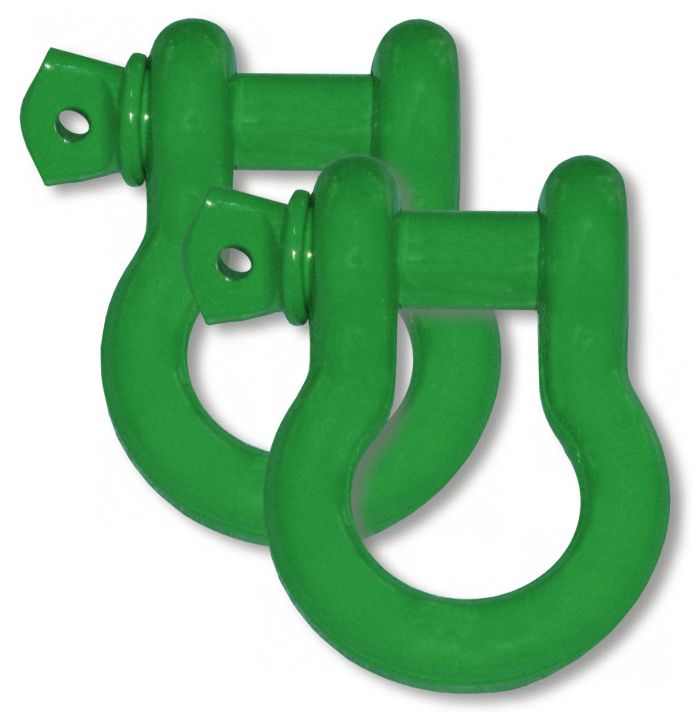 Powdercoated D-Ring Shackles in a Huge Color Choice. The D-Ring Shackle is used for so many recovery situations. It is a must to have a set of quality D-ring shackles with overkill on load rating, when venturing offroad. Powdercoated right here in the Midwest.



Rust resistant powdercoated finish.


Many medium-gloss colors available:


Patriot Red - White & Blue, Black,


Old Man Emu Yellow, Neon Green, Desert Sand, OD Green, Hot Pink, Safety Orange & Blue, John Deere Green.


3 Sizes Available: 3/4" & 7/8" & 1".


Working Load cast in shackle.


Forged - Quenched & Tempered.


Alloy pin.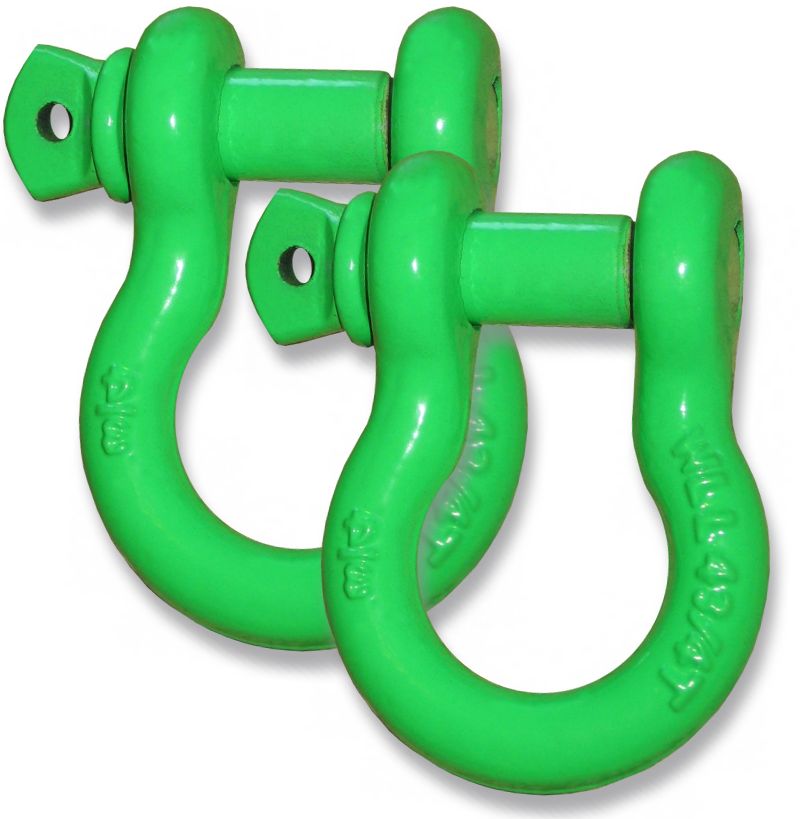 3/4" Shackle
9,500 lb Working Load Limit
47,500 lb Ultimate Strength
7/8" Pin Diameter
7/8" Shackle
13,000 lb Working Load Limit
65,000 lb Ultimate Strength
1" Pin Diameter
1" Shackle
19,000 lb Working Load Limit
95,000 lb Ultimate Strength
1-1/8" Pin Diameter
U.S. SHIPMENTS (CONTINENTAL U.S. ONLY)
Customer Service Tip
The question we get asked most frequently - What size D-shackle will fit my vehicle's bumper recovery points/mounts?

Our 3/4" D-shackles with 7/8" pin is considered a standard 4x4 D-shackle size. Most factory and aftermarket bumper recovery points are sized to fit this D-shackle.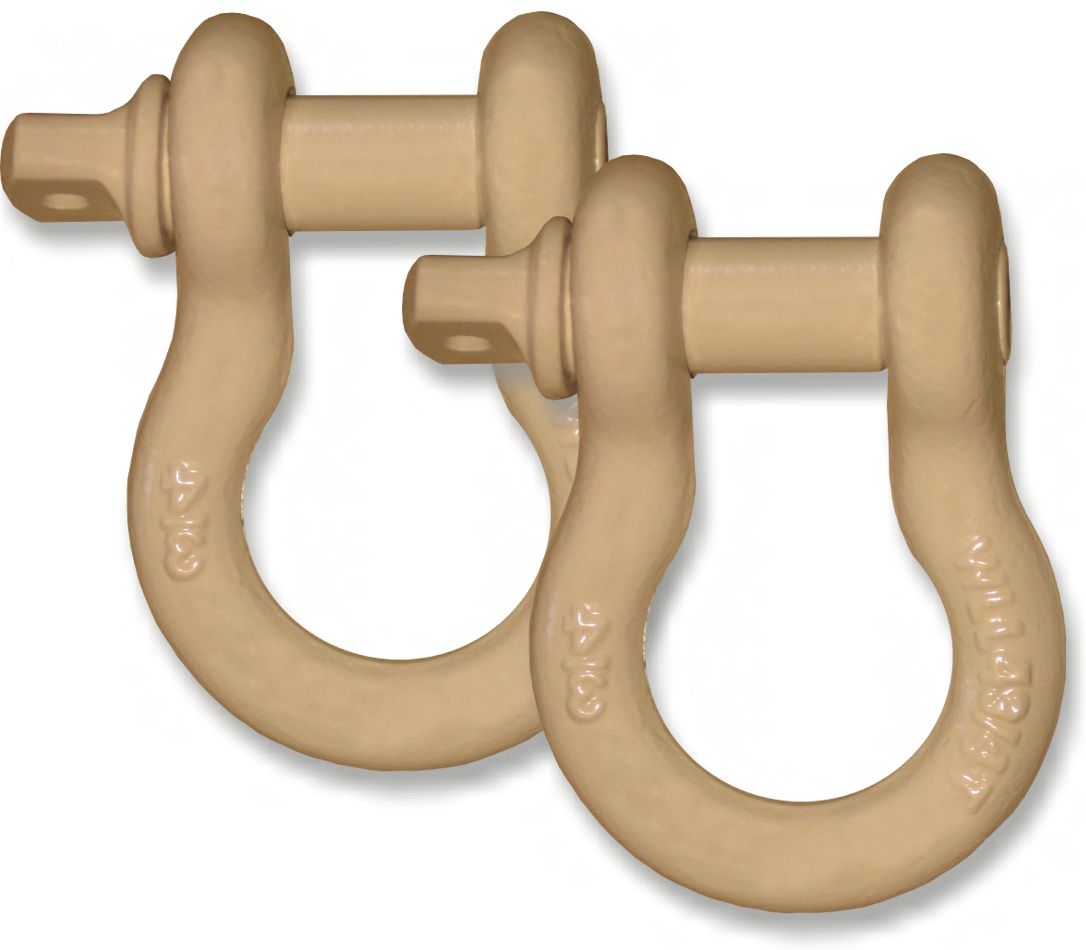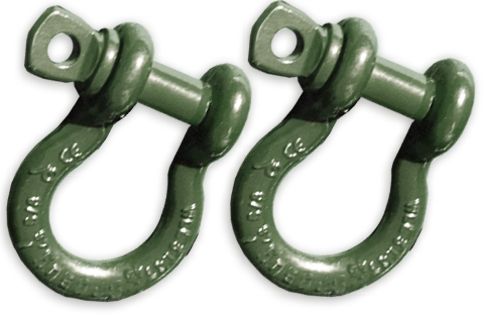 (click images for large view)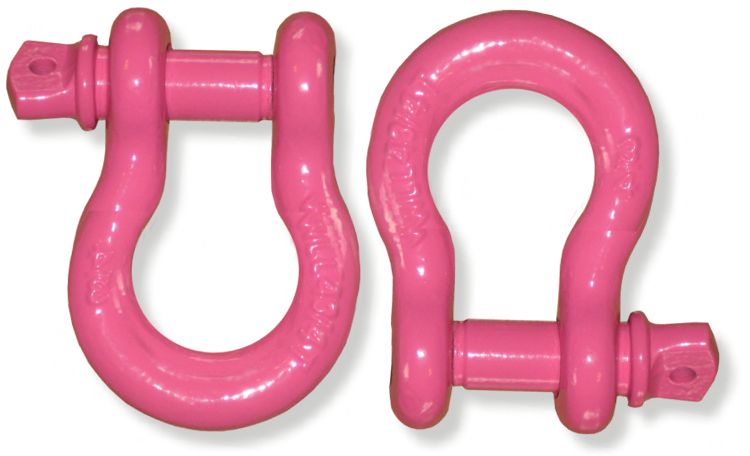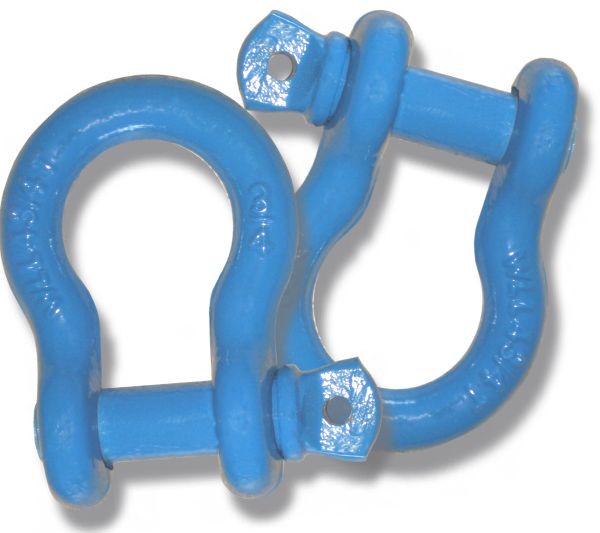 4x4 D-Ring Shackles


Our screw pin anchor shackles meet the high performance requirements of Federal Specification. U.S. and import - all sizes.
.


MEGA Shackle Bracket


Not your average shackle bracket! Precision machined bracket with "Patriot Red" powdercoated MEGA 1" D-ring with 1-1/8" pin.

VanBeest Shackles


VanBeest Green Pin hot-dipped galvanized D-Ring Shackles are the most well-known D-shackles in the 4x4 world.
.


Old Glory Shackles


Quality Patriot Red, White & Blue powdercoated finish. Get the set of three.




Dealers Welcome


We are exclusive distributors for many of our listed products. We offer volume discounts, or drop-ship set-ups to retailers of 4x4 accessories and recovery gear.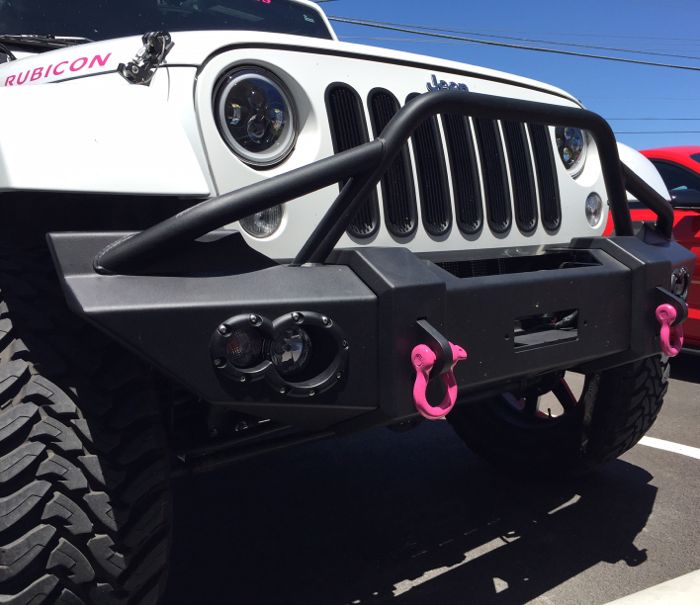 Ray Stuessy sent us this pic of his wife's jeep with her hot pink D-shackles. Nice Rubi!
---
---
Disclaimer. Please read: The effectiveness of this equipment is directly related to the manner in which it is installed, used, and/or maintained. Proper installation, use and maintenance is solely the responsibility of the installer/user, and will not be assumed by OKoffroad.com.
---
---