Recovery Gear at OKoffroad.com
Safe-T-LineŽ Winchrope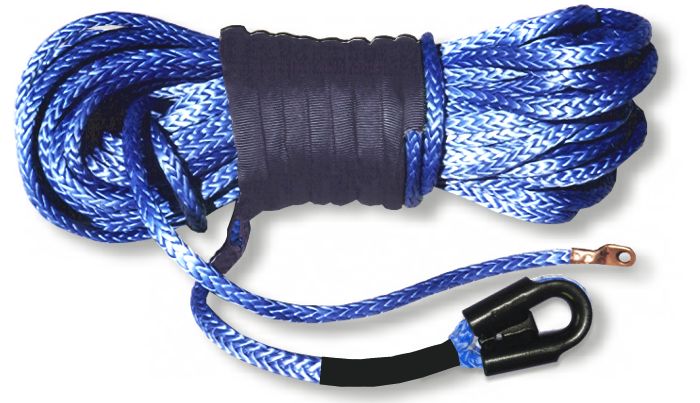 (click images for large view)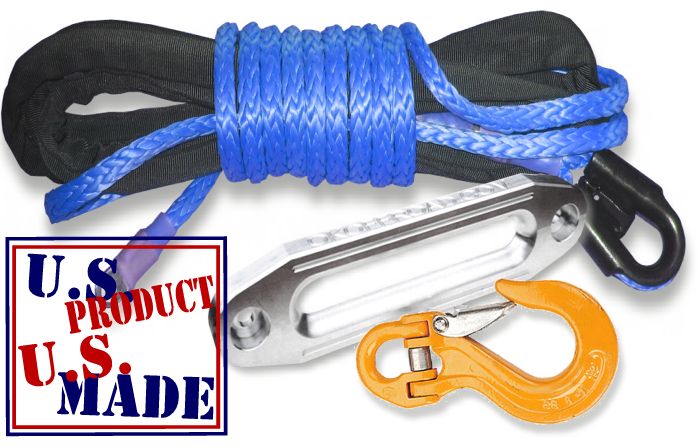 Safe-T-LineŽ synthetic fiber rope is the latest development of UHMPE fiber in a twelve-strand braided rope utilizing Parallay design with proprietary "SAFETY ORANGE" urethane coating. Synthetic winch rope was introduced to the off-road vehicle markets in the 1990's. It rapidly became a must-have accessory for both hard-core rockcrawlers and off-road enthusiasts.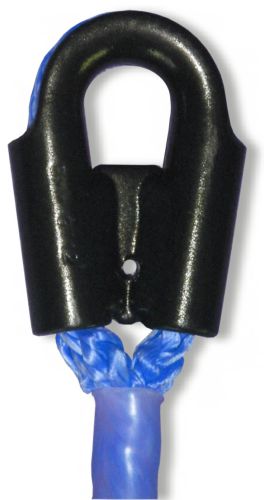 (click image for large view)

Mega-Tuff Gusset Thimble.


Our Safe-T-LineŽ Synthetic Winchrope is made from UHMPE (Ultra-high-molecular-weight polyethylene) fiber. At a fraction the weight of steel cable (less than 1/6), it is impressively up to 35% stronger. This makes our Safe-T-LineŽ winchrope more convenient and safer than conventional steel wire cable. Safe-T-LineŽ winchrope is easy to handle and also floats on water. Not stiff like cable, it won't get all wound-up (like cable) when unspooled. It can't develop sharp frays, and it doesn't conduct electricity or heat (won't freeze your hands in winter). It won't rust, doesn't kink, doesn't recoil, doesn't stretch, and consequently doesn't store energy, so in the event of exceeding the high strength rating, if it breaks, synthetic winchrope has minimal snapback.

Safe-T-LineŽ Synthetic Winchrope:


Made in the U.S. using the highest quality manufacturing processes.


With "SAFETY BLUE" urethane coated for longevity & abrasion resistance.


Mega-Tuff Gusset Thimble.


Heavy-Duty Drum-end Terminal connector.


10 ft. rock guard included.


Available as a kit with heavy-duty Winch Hook and Hawse Fairlead.


5/16" x 100' Synthetic winchrope, rated at 15,000 lbs.


3/8" x 100' Synthetic winchrope, rated at 20,000 lbs.


U.S. Product, U.S. Made.




Aluminum Hawse fairlead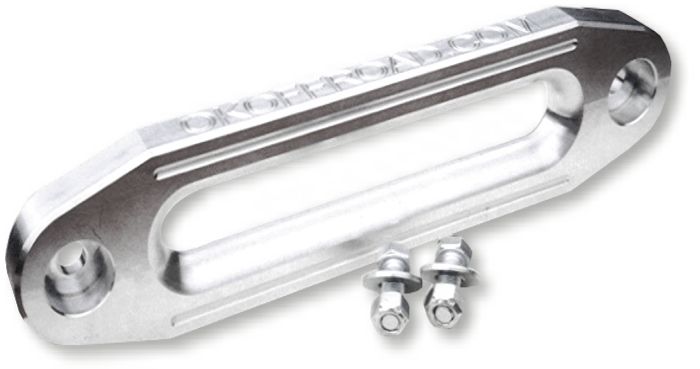 Weighs (2.25 lbs) only a fraction of a steel hawse or roller fairleads. Each aluminum fairlead comes with mounting hardware as shown. The Original Slimline! Often copied, but never duplicated! Designed specifically for winches running synthetic winch rope. Standard 10" bolt pattern with 7-1/4" drum-width slot.
Winch Hook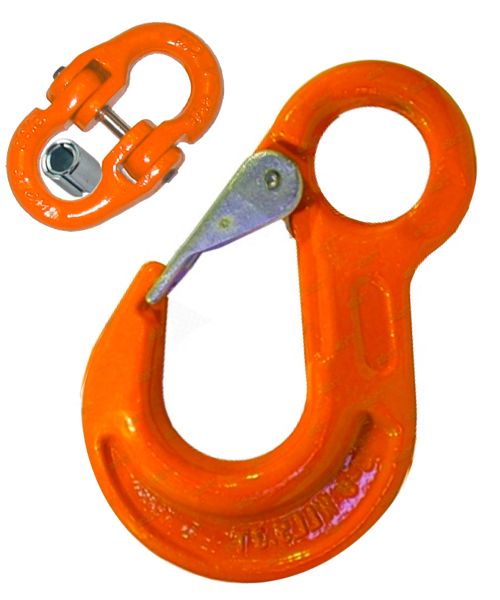 Features a wide heavy duty spring latch and a generous Link to connect to the winchrope Gusset Thimble, which is locked in with a mighty shear pin.
U.S. SHIPMENTS - LOWER 48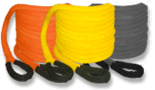 PolyGuard Kinetic Ropes
Now with our exclusive abrasion resistant 'PolyGuard' coating, the OKOR kinetic recovery rope is probably the most technically advanced recovery tool in the off-road world.


Safe-T-LineŽ XD Soft Shackles


Our Safe-T-LineŽ Xtreme-Duty Soft Shackles are assembled from the same "safety orange" color winchrope in 7/16" diameter for extra strength.





Re-Sellers Welcome


We are exclusive distributors for many of our listed products. We offer volume discounts, or drop-ship set-ups to retailers of 4x4 accessories and recovery gear.

Disclaimer. Please read: The effectiveness of this equipment is directly related to the manner in which it is installed, used (for off-road use only), and/or maintained. Proper installation, use and maintenance is solely the responsibility of the installer/user, and will not be assumed by OKoffroad.com.