1. The Pic of the Month contest is a photography contest. One entry per contest per contestant please (Yes you may enter another picture in the next round).
2. Entries must be of a subject pertaining to the sport of offroading.
3. Entries are judged on the level of entertainment (yes, entertainment, not correct F-stop, lighting, or anything else) provided by both the photo content and accompanying photo title (very important).
4. This is a family-friendly website. No objectionable material will be accepted for entry.
5. To enter the Pic of the Month contest online, scroll down and fill out your contact details.
6. You may enter our contests on-line or by mail. To enter on-line, enter your name, street address, city, state, zip code and e-mail address on the form below and click on the submit button. Send contest material (photos) by e-mail attachment to webmaster@okoffroad.com. A valid e-mail address is necessary to enter contests on-line. To enter through the mail, write your name, address and e-mail address on a piece of paper or 3" x 5" card and mail in an envelope with the appropriate contest material to: Contests c/o OKoffroad.com, 7422 East. 63rd Place, Tulsa, Oklahoma 74133. All entry materials become the exclusive property of Okoffroad.com.
7. Prizes will be provided for the top three entries, which includes the top prize for overall-best Pic of the Month. Value of prizes is at the discretion of OKoffroad.com.
8. All entries will be displayed on this page.
9. Winners will be notified after judging has taken place. All judging is final.
10. To view contest rules and further details click here.

Have fun!



E-mail Your contest photos to OKoffroad.com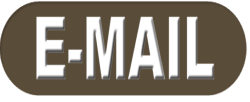 .
1. Bryan Ruocco, Hudson, NH
2. Tom Valente, Poway, CA
3. Luis Vassallo, Weston, FL
---
1. Andrew Lundquist, Alexandria, VA
2. ??? Henderson, location unknown
3. Drew Phillips, Tulsa, OK
---
1. Kent MacEachern, Nova Scotia, Canada
2. Don Snell, Farmington, NM
3. Travis Mattson, Ocala, FL
---
1. Armando Gaytan, Round Rock, TX
2. Daniel Fleming, Siloam Springs, AR
3. Michael Hills, Zion, IL
---
1. Jim Boyett, Fortuna, CA
2. Carl Brandt, Eureka, CA
3. Cameron Mack, Brockville, Ontario, Canada
---
1. Jody Cole, Tulsa, AR
2. Brad Austin, Yukon, OK
3. Brad Smith, Tulsa, OK
---
1. Randy Underwood, Springdale, AR
2. David Williams, Tulsa, OK
3. Erik O'Neal, Edmond, OK
---