| | | |
| --- | --- | --- |
| | | . |
PolyGuard Kinetic Recovery Ropes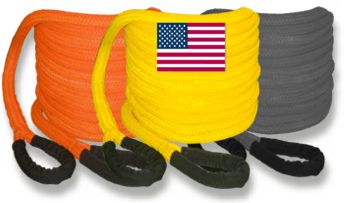 With our exclusive abrasion resistant 'PolyGuard' coating.
...probably the most technically advanced vehicle extraction tool in the off-road world!
Winchrope By-The-Foot
.
<<< Order By-the-Foot
Need a custom length winch rope, or synthetic rope by-the-foot to build your own winchrope? AmSteel Blue is the latest development of HMPE fiber in a twelve-strand braided rope utilizing Parallay design with proprietary blue urethane coating.
.
MEGA Receiver Bracket
.
Our 2" steel MEGA shackle bracket rated at 50,000 lbs w/ "Patriot Red" MEGA Shackle. is not your average shackle bracket. Precision machined and sporting our "Patriot Red" powdercoated 1" D-ring with 1-1/8" pin.

Will fit any 2" receiver.
1" D-shackle with 1-1/8" pin.
Zinc-plated Bracket.
"Patriot Red" powdercoated or galvanized MEGA D-Shackle.
.
Pull-Pal Winch Anchor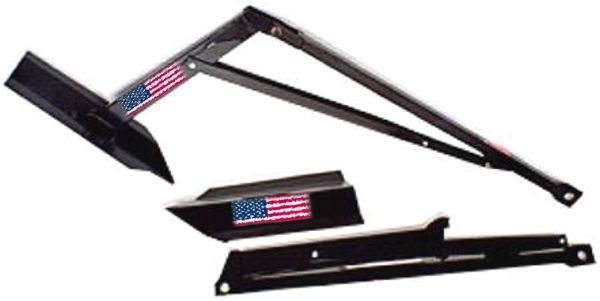 FREE SHIPPING!
Pull-Pal Works! "...the harder you pull on it, the deeper it bites."
"THE BEST WINCH IS WORTHLESS WITHOUT SOMETHING TO HOOK ONTO!"...a vehicle extraction tool which relies on useful rules of physics.
Military Kinetic Recovery Ropes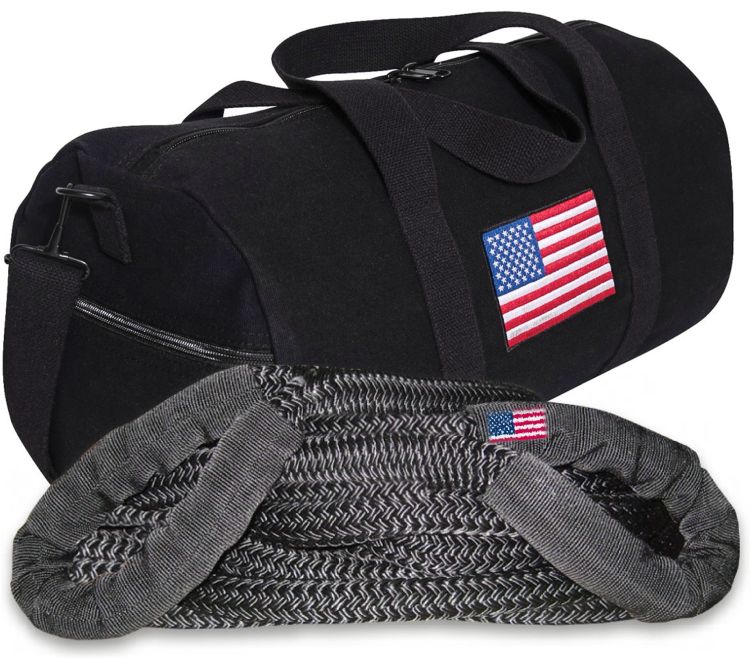 FREE SHIPPING! Military-grade kinetic recovery rope will stretch and safely pull a vehicle to safety. For heavy-duty tugging recovery of stuck vehicles in mud, snow, or sand.
Winchrope Retainer
.
Featured recently in JP magazine!

A simple device which makes the installation of winchrope on a winch drum totally idiotproof.
.
| | | | | | | |
| --- | --- | --- | --- | --- | --- | --- |
| . | I'm serious! | . | I always make it home! | . | Safe-T-LineŽ Soft Shackles | . |
Safe-T-LineŽ MEGA-Duty Soft Shackles
| | | |
| --- | --- | --- |
| | Following the success of our Safe-T-LineŽ Xtreme-Duty Soft Shackles we present our new and improved MEGA-Duty Soft Shackles available in a variety of strengths. With Braided polyester jacket with PolyGuard coating for extra abrasion resistance. | . |
.

Customer Service


"I just received my second order from you guys and once again your customer service was excellent! Even though both of my orders were under $100, I was treated like they were a million dollars. Every email I sent, I got a reply in a timely manner. Thanks so much for everything, I will recommend you to all my friends."

Kevin Newland
Stephens City, VA
.
NEWS 'N VIEWS
Presented at the 2004 North American International Auto Show as a concept vehicle. This looks like one that may just make it to production.




Get the Rescue Decal

.
Customer Service


"Winch rope arrived today - all I can say is "wow" many thanks for the superfast International service...! I thought it would be at least a week or so away. Very very happy...! I would not hesitate to order from you guys again."

Many Thanks,
Mark Gordon
Australia
OKoffroad International


OKoffroad International ships worldwide on a daily basis. Our most frequent destinations are Australia, Latin America, and Western Europe. We also ship to out-of-the-way places using well-known carriers. We compare and contrast various shipping options to secure the most reliable, most expedient, and least expensive method for your order. Call or e-mail us and let us take care of your 4x4 needs wherever you are.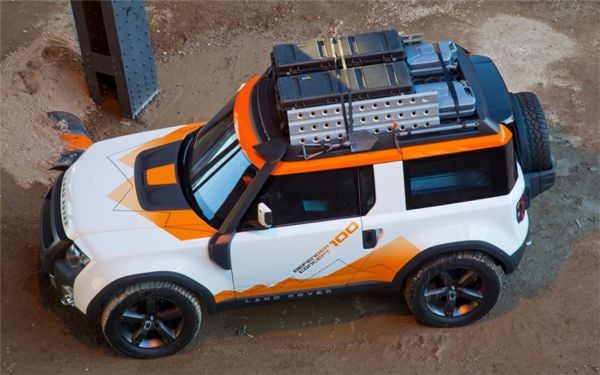 Rover Defender at NY Auto Show
(with OKOR Sand Ladders)
.

Our 4x4 Products


Our product range consists of Extreme Duty recovery gear and other specialty 4x4 items that either we, or others around us are using on our rigs. It's that simple - we use 'em, we like 'em, we want you to know about 'em too.


Dealers Welcome


We are the exclusive distributor for many of our listed products, and an authorized dealer of well-known listed brands. We offer volume discounts, or drop-ship set-ups to retailers of 4x4 accessories and recovery gear.
"OKoffroad XD Recovery Gear"


We received a series of pics from one of our customers in South America, showcasing some of the extreme conditions where our XD recovery gear and winch products are used.




Windshield Replacement on Your 4X4


Does your 4X4 have glass or windshield damage? If you have an older model, it can be hard to find a replacement at your regular repair shop. If this sounds like you, consider the pros at SunTec Windshield Repair of Phoenix - they can locate, repair and replace windshields on current and classic models.