Recovery Gear at OKoffroad.com
VanBeest Green Pin D-Ring Shackle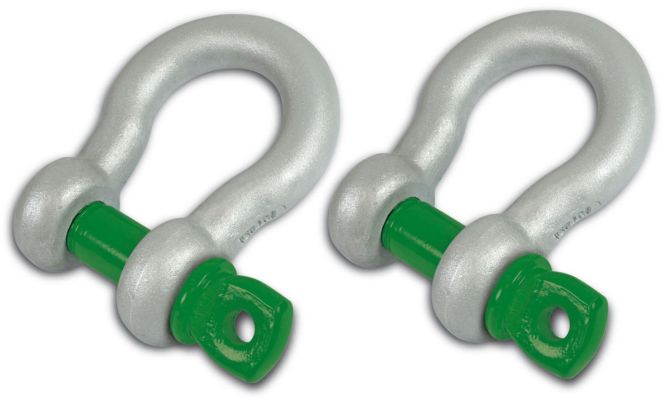 (click image for large view)



3/4" Shackle
9,500 lb Working Load Limit
47,500 lb Ultimate Strength
7/8" Pin Diameter





VanBeest Green Pin D-Ring Shackles are the most well-known D-shackles in the 4x4 world. Hot-dipped galvanized, with working load limits stamped on the shackles, and of course the signature green pin.



Material: High tensile steel, Grade 6, quenched and tempered.


Working Load Limit permanently shown on every shackle.


Forged - Quenched and Tempered, with alloy pin.


Hot-dipped galvanized finish.

Note: Green paint on pin is a brand marker and will peel off revealing hot-dipped galvanized surface.
U.S. SHIPMENTS - LOWER 48
$29.95 Single
$59.95 Pair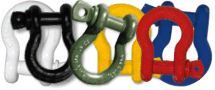 Powdercoated Shackles
Our 3/4" D-shackles with a quality OD Green, Black, Yellow or Patriot Red, White & Blue powdercoating.


Stainless Steel Shackles


Stainless steel 3/4" D-shackles. Grade # 316. They look good and they work tough!





Re-Sellers Welcome


We are exclusive distributors for many of our listed products. We offer volume discounts, or drop-ship set-ups to retailers of 4x4 accessories and recovery gear.

Disclaimer. Please read: The effectiveness of this equipment is directly related to the manner in which it is installed, used (for off-road use only), and/or maintained. Proper installation, use and maintenance is solely the responsibility of the installer/user, and will not be assumed by OKoffroad.com.